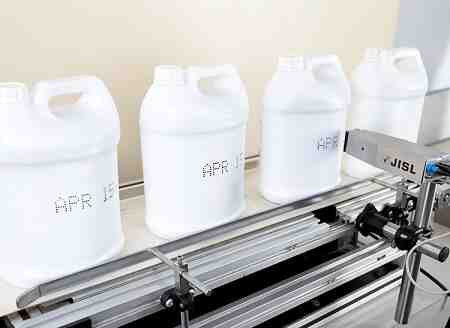 How to Protect Yourself Against Low Quality Asian Suppliers on Alibaba?
Asia Quality Inspection
2021-09-20 Admin
To start an online business, two things are essential. The first is a product idea, and the second is a reliable supply. If you have determined what products you want to deal with and have a business plan in place, your next step is to find a reliable supplier. Thanks to digitization that has transformed the world into a global village, it is easier to find manufacturers and wholesalers online these days.
When it comes to sourcing products or finding suppliers, most businesses look for Asian suppliers, mostly suppliers from China, to leverage on low manufacturing costs. Costs of labor and manufacturing in China are significantly lower than those in other part of the world. In fact, it might be quite difficult for small businesses to earn good profit margins if it was not for cheap China and Asian manufacturing.
While cheap rates are good for a fledgling business, they are not the only reason why small businesses find Asian suppliers attractive. There are other advantages as well, such as:
Manufacturers are more willing to work for small businesses and accept smaller minimum order quantities (MOQ).
Large number of suppliers in China to choose from for any product.
Some items are only produced in China or Asia at affordable rates.
Easy sourcing experience with one-stop-trading platform – Alibaba.
But sourcing from overseas suppliers also has a few issues that you should be aware of.
China and Asian products might be perceived as lower quality.
It is difficult to verify manufacturers' background and visit sites.
Longer shipping time.
Need to handle import documentations and customs clearance.
Need to deal with uncertainties on foreign manufacturing and labor standards.
However, all these downsides should not stop you from launching your startup and sourcing from overseas suppliers because there are different ways to handle these issues.
How to Protect Yourself When Sourcing from Asian Suppliers on Alibaba
When sourcing products from China, there is a high possibility that you will be using Alibaba – the world's largest e-commerce platform. With millions of products and hundreds of thousands of suppliers, Alibaba is the most comprehensive directory that bridges the gap between suppliers in Asia and buyers from across the world.
When protecting yourself from scammers on Alibaba, no single method is perfect and fully efficient. Thus, it is better to perform several checks before you take any commitment.
Alibaba Verification Badges – Alibaba has its own verification program that involves several levels of verifications, such as A&V Check, Onsite Check, and Supplier Assessment. When browsing Alibaba, you should always look for verification badges on product listing and supplier profiles.
Third-Party Verification – You also have the option to use independent third-party product inspection or supplier verification services. Third-party quality inspection service providers will visit factories on your behalf to inspect the supplier and product quality. Depending on your order size, spending on third-party inspections will ensure peace of mind and high customer satisfaction.
Investigate and Follow-up – When you narrow down the list of suppliers, try to learn about them with a lot of questions about their business and products. Don't forget to obtain a copy of their business license, their phone number and make an actually call on that number to see if the number is valid and the response is prompt. Ask for current photos of the factory and product samples.
Get Samples – Before you place any big order and invest a significant amount of money, you must ask to get samples to check and verify if their quality matches your expectations.
Lastly, you should not fall for a supplier or a deal that sounds too good to be true.
Now that you know how to protect yourself from scammers or middlemen, it's time to contact some suppliers and step ahead with your business plan.
"Like and Share our Facebook page, up-to-date with the latest news and offers!
https://www.facebook.com/Hong-Kong-QC-Center-Ltd-HKQCC-104477521243019/