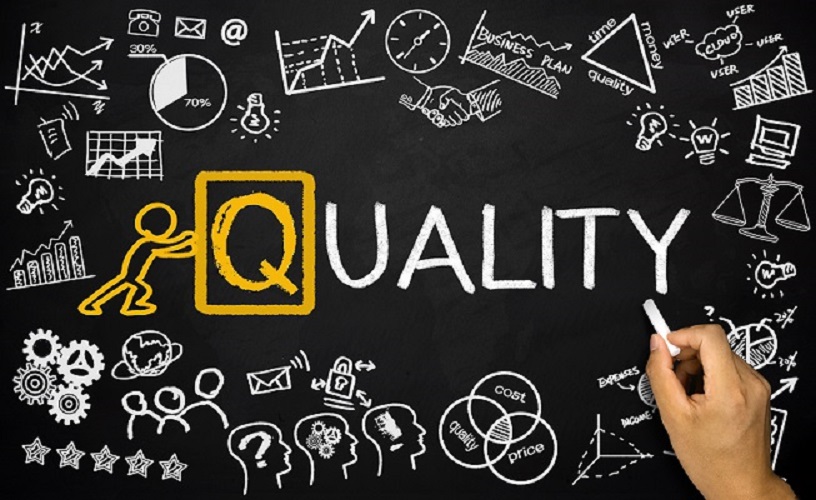 How to Find High-Quality Manufacturers for Your E-commerce Business in China
Quality Control Company
2021-09-20 HKQCC
Becoming an eCommerce entrepreneur is an exciting endeavor, no matter the business model – retail, wholesale, dropshipping, or import. The most important thing that will help you build trust among your customers is your choice of manufacturers and suppliers. Along with marketing, work directly with a product manufacturer will be your major business commitment. Hence, you must take this step correctly. When you go online, you will find that the Internet is flooded with manufacturers. They all claim to offer top-notch quality products, services, and satisfaction. So, getting the help from a third-party quality control company may make your start easier.
Which country should I source products from when start doing e-commerce business?
To keep your business cost-effective, your best choice is to work with a manufacturer in China. Renowned as the world manufacturing hub, China accounts for 28.7 percent of global manufacturing output. The effective production cost is low, that means you can get higher profit margins. The sophisticated infrastructure and massive workforce mean large orders can be completed within a short time. You can find a wide array of manufacturers in almost any product niche and industry in China.
What should I know before dealing with Chinese manufacturers?
Doing business and building a reputation as a business owner is not something that comes easily. You must consider various facts such as:
Quality control
Language barrier
Turnaround time
Minimum order quantity
To ensure that you are delivering quality products to your customers, you should partner with a quality control company in China that offers third-party quality and product inspection.
To keep the language issues to a minimum, you should focus on writing short and precise emails, using pictures or visuals wherever possible, and getting in touch via WeChat (everyone uses it in China and the app has a built-in translation feature). Also, keep in mind the time zone.
The other two considerations can be discussed directly with the manufacturer. However, if you want to be sure the manufacturer executes production and ships the consignments in the defined time, you can either ask for referrals or ask your quality control company to learn more about the manufacturer in this regard.
Now you know the best country for sourcing your products and the ways to resolve common problems, you should locate the right places to look for the manufacturers in China.
Where to Find Quality Manufacturers in China
A variety of resources can be explored before you finally choose the manufacturer that is compatible, suitable, and reputable for producing quality products. The following is a list of resources that can help you connect with a reliable Chinese manufacturer:
Trade fairs
Alibaba.com
eTradeAsia.com
AliExpress.com
SaleHoo
Hong Kong Trade Development Council
MGG.com
Made-in-China.com
Tips to Find a Quality Manufacturer in China
When you have thousands of options in front of you, it can be overwhelming to zero down to one manufacturer. Hence, here are a few factors that you can consider while picking the best manufacturer in China for your business.
Check out the minimum order quantity
Get the sample product to check the quality
See if the communication is seamless and their response to your queries is prompt
Check if their payment options are feasible for you.
Check the price per unit, discount for bulk orders, and additional charges
Ensure that the company you are contacting is not a reseller
Find out if the manufacturer can meet your production and quality requirements
Don't forget to check if the business is licensed, has relevant certifications, and has a good history working with businesses from other parts of the world, especially from your area.
Even after choosing a manufacturer and checking the sample products, you need to ensure that they are delivering you the same quality consistently. So, stay in touch with a reputable quality control company that offers independent quality inspection and audit.
"Like and Share our Facebook page, up-to-date with the latest news and offers!
https://www.facebook.com/Hong-Kong-QC-Center-Ltd-HKQCC-104477521243019/