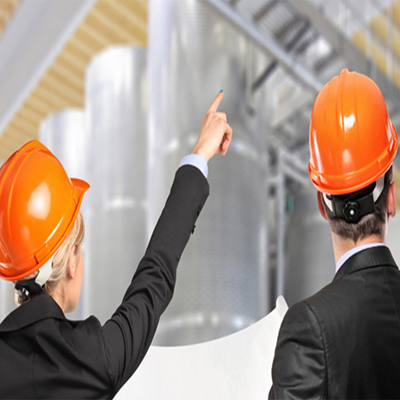 Commercial inspection services will guarantee the proper inspection of buildings and operational processes
Product Inspection
2020-04-27 HKQCC
Commercial inspections are important to get the exact type of finished product out of the factories. The inspection is carried out by commercial inspectors who have the expertise in perfecting the requirements of the consumers or clients. The inspectors are tailored to meet the customer requirements. The commercial property or building inspectors inspect a single system such as a roof or assess the building condition. The inspection is carried out by licensed home inspectors who are also certified members. If you are running a production company then it is more important to incorporate production inspection at various stages of the manufacturing process. It safeguards the product quality and a well thought out of the product is manufactured.
Why choose the production inspection process?
The production process requires thorough checking of the production process. It verifies the product quality on-site and it inspects the product at the time of leaving the manufacturer's premises. Here are the points highlighting the importance of a commercial inspection process –
It helps in maintaining the product quality at different stages of the production cycle
The quality is verified at the source without any need for payment of defective goods
It avoids the recalls and protects the manufacturer's reputation
The production house can thus optimize or control the budget
Prevent occurrence of late shipments with protection of the sales revenue
Improve the product quality in every stage of the production with proper inspection
Supplier performance is improved significantly with minimization of product loss
It becomes easier anticipating the production or shipment delays
What are the different stages of the inspection service?
Initial Production Check (IPC) – It is the verification process of requested materials and the production capability. This process is commended before the start of the production cycl
During Production Check (DUPRO) – It minimizes the risks at early stages of the production and immediate corrections can be made in the process.
Final Random Inspection (FRI) – This inspection is necessary for viewing the shipment quantity and quantity in breakdowns. This process checks the quality of the packaging in reference to the client delivery
Factory Audit –This audit inspection is providing insights of the factory operations and controls the system before placement of the buyer's review.
There are many commercial inspections you can rely on in Hong Kong. The inspection companies have set their own standards for inspection of the production factories and other commercial companies. The client or the factory need to book or schedule the inspection with the inspection company. The process or commercial inspectors will visit the site and make the necessary audits before passing any report. Make sure that you contact a reputed inspection company to get the desired results for your commercial inspection purposes.