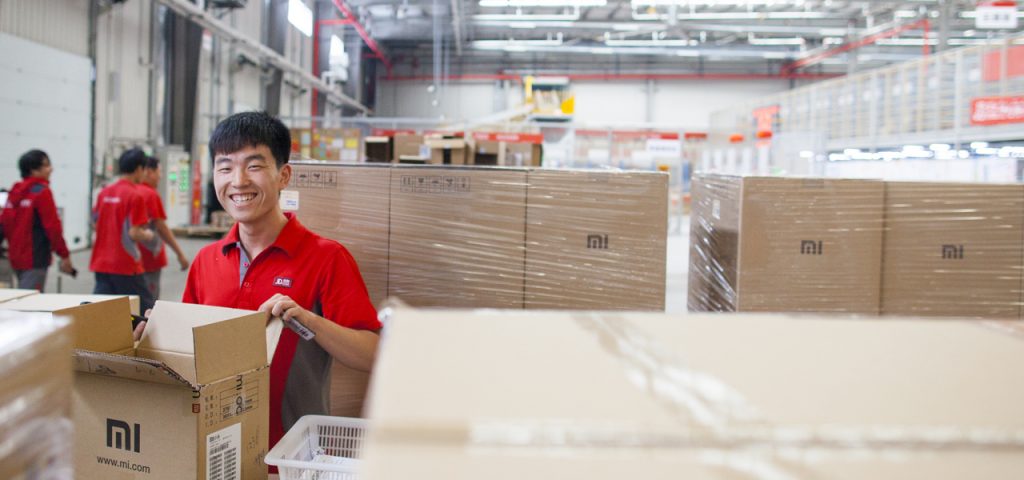 Benefits of Third-Party Inspection Services in China for African Importers
China Product Inspection Services
2021-11-25 HKQCC
Third-Party Inspection Services in China
The Third-Party Inspection services are quality inspection activities that are carried out independently by an inspection agency usually hired by the buyer in trading transactions locally or internationally. When the buyers import goods from overseas or source them from local factories, third-Party Inspection services can make sure the products they purchased meet all specifications, quality requirements, and government regulations.
The global economic landscape has been changing rapidly since the last major financial crisis in 2008. China has become the 2nd largest economy in the world and has grown into the major manufacturing centre in this planet. Importers of Chinese products inevitably need to find reliable quality inspection services in China. Luckily, there are plenty of quality inspection agencies provide services in China.
The Economic Ties of African Countries with China
China has been building closed economic relationships with African Countries since last decade. With the BRI initiatives, many African countries have got improvement in their infrastructure and enjoy steady economic development in last decade. According to China's Ministry of Commerce, trade between China and Africa over the last 20 years has risen 24-folds. The trade compositions are mainly agricultural products and raw materials are exported to China while manufactured goods like consumer products, electronics, home appliances, garments are imported from China. As the standard of living of the African people are improving, after the pandemic is over, the African market will surely return to its decent growth. Any foreign companies importing products to Africa or African importers should line up with reliable third-party inspection agencies in the China supply chain to prepare for the revitalization of the African markets.
Benefits of Third-Party Inspection Services for African Importers
Except selling second-hand merchandises or dirt-cheap items, it is not wise to import products from overseas without checking their quality before shipments. Even the deal is under favourable payment terms, it is still troublesome to handle a shipment full of defective and poor-quality goods. The third-party inspection is to check your goods for quality control purposes. It can offer many benefits:
1) Provide Cost-effective Ways to Manage the Product Quality
If the importer has an in-house quality control team, it can send its to team to inspect the goods if the factory is near-by. However, it becomes complicated and expensive by sending its own team to China. By hiring a third-party inspection agency, it can produce the same result with much lower cost.
2) Minimise the risk of defective products and quality issues
Inspections ensure the products meet the importer's specifications and quality requirements as well as the industrial and government regulations.
3) Provide objective assessment to avoid disputes due to mistrust
The QC staff of the factory is always accountable to factory management and the in-house quality team of the buyer is also responsible to the buyer. It can easily come into deadlock if the buyer's team do the inspection directly. A third-party inspector conducts impartial assessment and issues inspection certificate with objective results.
4) Reduce materials wastage and production delay due to quality issues
Intermediate inspections that carried out at different stages of the production process can help to identify non-standard or non-compliant components and materials at the early stage before mass production. Then corrections can be done at the very beginning that can reduce materials wastage and production delay that may transmit further to delay of shipment.
5) Improve quality control process that enhance the product quality
Experienced third-party inspection agency equips with professional knowledge can provide good advises on quality control to both the buyer and manufacturer. The inspection agency can introduce the best quality control practices to the production process that can enhance the product quality in the long run.
6) Assist the development of new vendors
Looking for reliable suppliers is not an easy task especially they locate overseas. There are many scammers that give out misleading information. Dealing with them besides make you loss money but also waste your precious time. A third-party inspection agency can conduct factory audit to check the vender's information such as its background, facilities, capacity, organization, licenses. A buyer can make an informed decision before moving ahead the collaboration.
7) Increased Sales & Customer Satisfaction
The third-party inspections ensure the products are in good quality and meet the customers' expectations. They can be received good reviews and recommendations and therefore will increase sales as a result.
Conclusion
The African continent has around 1.3 billion people and the population is growing at around 5% per year. With the steady economic growth of the African countries, the market potential for manufacturing products from China is huge. The African markets offer good opportunities for international companies and local entrepreneurs. With the continuous improvement of living standard, the African consumers will switch from price sensitive to more quality sensitive. To obtain good sales and market share, product quality is the main success factor. Proactively African importers should partner with professional third-party inspection agencies to protect their financial, branding, and legal interests against quality risks in their China supply chain.